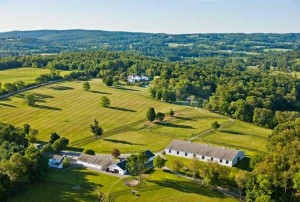 It is very common for a professional rehabilitation center to be located in a rural environment within a country setting. This can be the most preferred place to recover from addiction for many clients. It is just enough removed from the city to feel peaceful and natural, but it is close enough to the city to access its amenities without a strenuous commute. Custom homes in rural areas are often converted into countryside rehabilitation centers, with a certain amount of land surrounding them and a bit of room between them and the surrounding properties. This can serve as an ideal rehab location because it is easy for the clients to remain anonymous in this type of setting.
To many clients, there is no location more serene and comforting than a rural home. This is found by many to be a very therapeutic environment. Many people either grow up in a rural area or have fond memories of visiting rural areas to see family or friends. The smell of grass, vegetation and agriculture, the open sky and colorful sunsets and the laid back pace of life that one finds in these areas are very comforting to many people. This is often a preferred home setting to begin addiction recovery in because a person's surroundings should be therapeutic, not stressful, when they are undergoing addiction recovery.
The quiet of a rural area is commonly associated with a good mental health retreat. It is recommended by professionals to seek a place to recover that offers some element of quiet. Introspecting is such an important part of addiction recovery and one needs personal space in order to introspect. A country home allows for plenty of personal space as most country homes are on bigger tracts of land. The lifestyle one encounters in this environment, away from the frenzied lifestyle of the city, promotes a slow to moderate pace of life, which is considered by mental health professionals to be a healthier way of life than fast and overfilled.